10% DISCOUNT ON THE ENTIRE SITE FOR PAYMENTS IN SIGHT (TRANSFER, BOLETO OR PIX). FREE SHIPPING!
GOTHIC CHASULE "SACRED HEART OF JESUS" - KOR 273G
Glotic shell embroidered in front and back in high relief of very high quality.
Pagamento à Vista
Parcelamento
1x
R$1,798.00
without interest
2x
R$899.00
without interest
3x
R$599.33
without interest
4x
R$449.50
without interest
5x
R$359.60
without interest
Política de segurança
All data provided on our website is encrypted. Your data is not provided to third parties.
Política de entrega
Your order will be delivered by courier. We strive to deliver on time.
Política de devoluções
Receive your order and contact the store to receive return information.
Casula gótica bordada na frente e atrás em alto relevo de altíssima qualidade.
Acompanha uma estola.
O galão é confeccionado com tecido de veludo.
O bordado da frente e atrás tem a imagem do Sagrado Coração de Jesus e tem
cruzes feitas com fio metalizado dourado.
Tecido: Brocado.
Perfeito caimento e acabamento com fita fita dourada.
Disponível em todas as cores litúrgicas.
ATENÇÃO:
Observe as imagens abaixo de como medir sua casula para que o comprimento fique conforme seu gosto.
Outros tamanhos entre em contato com a equipe de atendimento via whatsApp.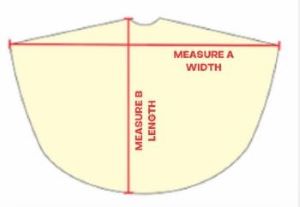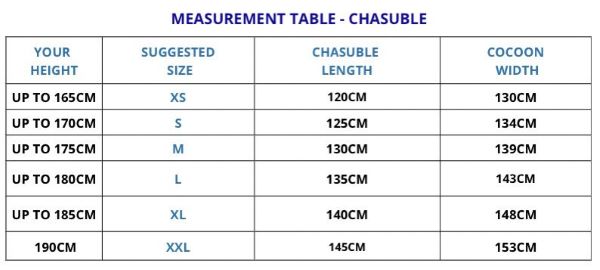 Data sheet
Compositions

Embroidered in high relief
Fabric: brocade
Hand washing is recommended.
Ironing on the reverse side is recommended.
Lightweight, soft, high quality fabric.
embroidered with image
16 other products in the same category:
arrow_upward